Editor/Publisher/Co-Founder
I love cars, but I've had to accept that I'm not very good at building them. I realized at an early age that my skill set is best suited to serving the automotive media. Back in high school, when the internet was in its infancy, I stalked automotive journalists via email and AOL instant messenger, begging for advice on how to break into the industry. Much to my surprise, some of them actually responded. I printed up their emails, and to this day they still hang on my walls. Following this advice, I landed an internship at Hot Rod Magazine in 2003. After working on staff as a junior editor for two years, I quit to pursue a career in freelancing.
Over the next 12 years, I very much enjoyed the opportunity to do the same type of work, but with the autonomy and independence that comes with working outside the system. As my writing and photography skills began to plateau, however, I felt compelled to find the next challenge. I always dreamed of working on magazine like Wheel Hub, but never imagined that I'd have create it myself. Of course, that's not entirely accurate, because Wheel Hub is truly a team effort. As I disclosed bits and pieces of the Wheel Hub concept to my peers, no one saw the vision. That is until I ran it by my good friend, Robert McGaffin, an immensely talented photographer that's shot most the covers of most major car magazines for the last 10 years. He saw potential where others saw craziness.
Alas, Wheel Hub was still missing one key ingredient, someone who could transform jpeg files and Word documents into something that actually looks like a magazine. Naturally, we reached out to someone who had no prior magazine experience, someone would could offer an entirely fresh perspective. That man is Rodney Hutcherson, who approaches magazine layouts not as an art director, but as a visual designer. His ideas are so far removed from the traditional way of doing things that all that's left is unadulterated creative genius. Robert and Rodney are the two most talented individuals I have ever known. I am honored to have to privilege to work with them.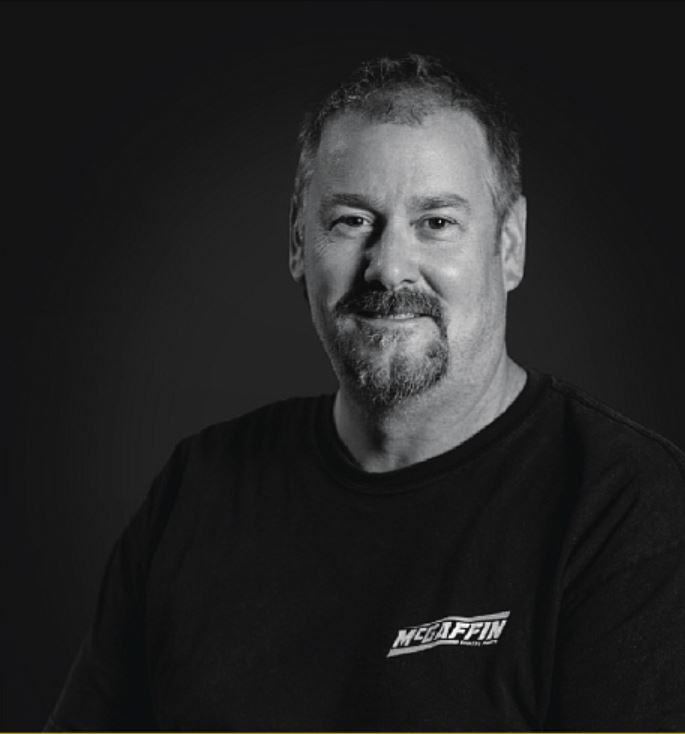 Creative Director/Co-Founder
Cars have always been a part of my life. As a young kid, I always had Hot Wheels, built model cars, collected car magazines, and plastered the walls of my room with posters and images of some of the coolest cars of the time. I remember playing with my parents' Instamatic camera, and starting out with a Kodak instant camera at eight years old. I would take the models I built, place them in interesting environments, and photograph them. Along came high school, and I eventually acquired my first camera, a Pentax K1000 that came with a series of lenses. As a very basic SLR, it provided a great starting point. That camera started my love of photography. I started to see the light.
After college, I spent the better part of 15 years working in photography studios in Chicago, apprenticing and shooting a wide variety of products, food, people, and architecture. While I was working for a large gift and collectible company, I entered Popular Hot Rodding Magazine's photo contest and ended up winning. That led to a career as a full-time freelance photographer for the biggest magazines in the business.
Over the last 10 years, I've had some great opportunities, shooting many of the top car builds in the industry and getting to know the talent behind the builds. This experience has afforded me many opportunities, and I've established some long-term friendships in the industry along the way. One of those is my good friend, Stephen Kim. Thanks to him, we are now partnered together in this endeavor called Wheel Hub. Stephen is one of the most talented writers I know, and had a keen sense for what it would take to pull off the tall task of starting a magazine.
For the past several years, we put our heads together to figure out a basic plan. Interestingly, this turned out to be perhaps the best time to try something this crazy, as much of the editorial content has shifted to digital. I don't believe that print is dead. It just has to be reimagined. As we developed our idea, the only thing missing was someone who could layout our vision on paper, and we were lucky to cross paths with Rodney Hutcherson. Rodney is creative storm of sorts. He shared our vision for creating this book and has put much of his soul into creating what you see before you. And we are just getting started. I'm humbled by the privilege and opportunity to put out a print product like Wheel Hub, and to do it with friends.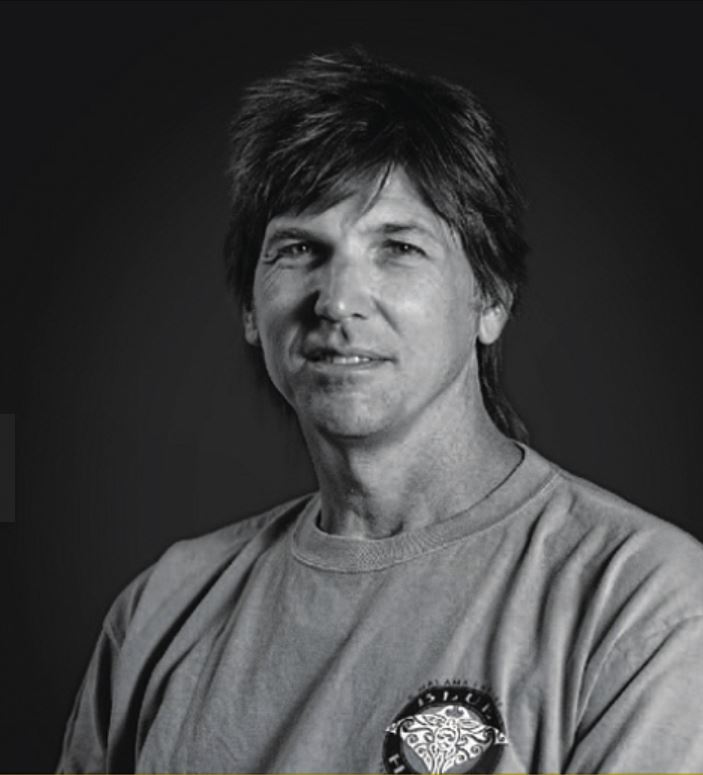 Visual Design Chief/Co-Founder
Perfect! That was the response Stephen gave me when I told him I knew nothing about magazine design. Graphic design? Sure. Ads? No problem. Never a magazine, but I'm not scared. I do, however, know cars. I spent the first 20 years of my professional life painting, modifying, and designing them. I love 'em. I've had the pleasure of painting on many ISCA winners, Great 8 recipients, and just about every type of vehicle one could imagine. At one time or another, I was very fortunate to crack open a paint lid at Boyd's, Gene Winfield's, Pinkee's, Roy's Body Shop, and many, many more. An open can of paint still gets my blood flowing, and so does the marvelous satisfaction of creating something, from nothing.
Looking back, it's almost surreal to think of the talented people I've had the great privilege to work with and receive guidance from. I'm forever grateful to Chip Foose, Alton Gillespie, Roy Pigford, and many more. I've always believed that the folks involved in hot rodding are the finest people you'll encounter. That belief is reinforced every day. Stephen, Robert, and I have been overwhelmed by the support offered to us. I'm both encouraged and humbled by it.
At an early age, I watched my father, a very talented gunsmith, pursue a ridiculous level of perfection at the craft he loved. I thought he was crazy...until I found myself becoming that same person. I hope that relentless pursuit of something great is reflected in Wheel Hub.
To Stephen and Robert, two of the hardest working and most talented people I've ever met, thank you. I have over 30 years of hot rodding fun, the grace of a loving God, the support from a loving and patient wife and family, and the encouragement of great friends. Life is good. One of my favorite book titles is Michael J. Fox's "Lucky Man." Just as those words proclaim, I am truly lucky.
Creating Wheel Hub has been a lot of work, but well worth it. As I often and only somewhat jokingly tell my friends, "Onward through the fog." So here we go.